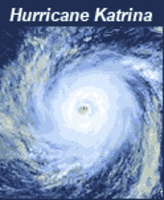 In the weeks after Hurricane Katrina sent hundreds of thousands of people scrambling for safety, many began coming to the Bay Area.

The Mid-Peninsula Emergency Hurricane Katrina Coalition is a group of faith-based communities, community service organizations, and passionate individuals who are working together to provide for the needs of Hurricane Katrina evacuees who have relocated to the San Francisco Peninsula.


The coalition is responding to evacuees by assessing their needs and then putting them in touch with appropriate social service agencies. They also provide support to empower families to get back on their feet.

With FEMA funding having been exhausted for hotel stays, many families are now scrambling again for longer-term housing and employment.

Please visit the coalition's web site for ways you can help.